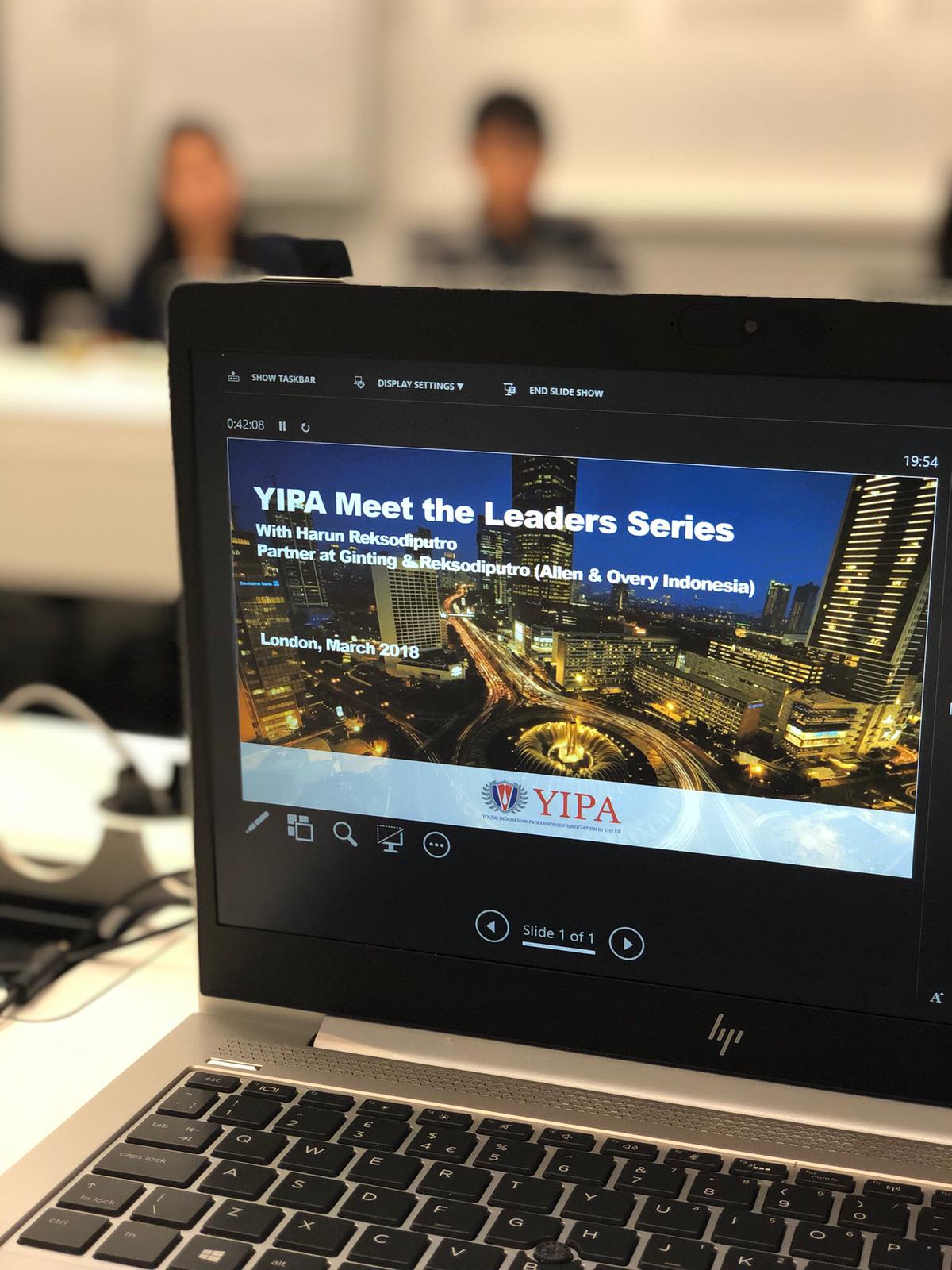 Started in 2015, YIPA was kickstarted as a platform to facilitate personal development, the exchange of ideas, and networking amongst Indonesian professionals across the UK. Over the past six years, YIPA has grown into a community organisation that not only looks after our professional members base, but also one that promotes UK-Indonesia economic diplomacy and proactively helps university students transition into their careers.
YIPA runs events that are engaging and informative for professionals and students, whilst concurrently connects Indonesian government bodies/SMEs/corporates to UK investors/counterparts. Over the years, we have been fortunate to host industry leaders such as Sri Mulyani (Indonesia's Minister of Finance), Wimboh Santoso (Chairman of Indonesia's Financial Services Authority), Harun Reksodiputro (Partner at Allen & Overy Indonesia), Noni Purnomo (CEO of Bluebird Indonesia), and Ahmad Yuniarto (CEO of Schlumberger Indonesia) just to name a few.
Such is how we work towards our mission of fostering business, investment and social links between the UK and Indonesia through a community of future leaders.
Ultimately, at the core of everything we do is the desire to contribute to our home country, despite being based abroad.


350+
Working professionals as members


6 years +
Indonesia Career Evening